Duration
16 hours in 2 days
Free consultancy
on a subject you choose
[box_title titlepos="text-left" title="Compensation and Benefit Course – 350 euro/pers"][/box_title]
Engagement is also about how you Pay. Competitive pay does not equal an equitable pay. Come and learn how important are both. Our course is destined to help you create a management tool you can easily work with.
WHAT TOPICS WILL YOU COVER
Total Reward framework: Emotional and Financial Reward
Comp&Ben terminology – the main reward elements
Comparing my reward package: Internal equity&external competitiveness
Reward policy creation
Reward communication
Use specific Comp&Ben terminology
Know the main points of differentiation between the job comparison methodologies used by Salary Survey suppliers
Be able to calculate the Equity Rate in your organisation
Be able to create a valid comparison between the jobs in your organization and the market
Know why and what you need for a Comp&Ben policy
Know what and when to communicate to your employees
Razvan has a 7 year experience as a consultant in Human Resources and Marketing area. Since 2015 he dedicated his activity to Total Reward advisory (Engagement and Comp&Ben). He helped medium and large companies in Romania and Moldova to increase their performance through proper use of Salary Surveys, Grading, Job Evaluation and Engagement Surveys.
He is dedicated to creating and sharing best practices that bring value to companies, people's professional and personal lives, and ultimately to have a happier and prosperous society. By humano | people behind numbers, whose founder is, thinks he actively contributes to build this society.
For a detailed CV you can check his LinkedIn profile.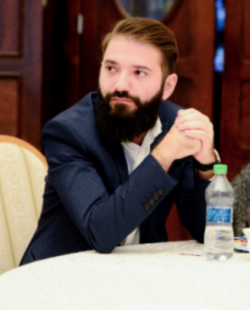 Fill out the form to book your course. Confirmation and course details will be sent via email.
What to know more? Send us an email at contact@humano.ro or give us a call at +40 720 27 11 27.