We create beautiful teams
We can help you make tailored, data-driven decisions which will make your employees reach their true potential and thus contribute even more to your organization's success.
We are a group of professionals (humans) with a strong background in various multinational and national companies from domains like HR Advisory, Statistics&Market Research, Marketing and People Development. Together we are constantly designing impactful projects which bring quality into humans and companies life.
We are all hugely passionate about our work and we can proudly say that our results position us up there, among the best.
We are here to make sure you go on the right road and go fast. Without wasting precious time on reinventing the wheel. We bring our experience and science to creating engagement and great work environments.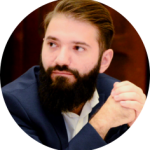 Founder @humano
Founder @ humano: 2018 – present
Senior Account Manager @ Korn Ferry Hay Group: 2015 – 2018
Business Performance Consultant @ theConsultants Group 2012 – 2015
Operations Quality Manager @theConsultants: 2012
Team Leader @ Shoppers: 2011 – 2012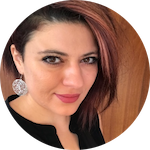 Digital Marketing Enthusiast
Digital Marketing Enthusiast @ humano: 2018 – prezent
Online Marketing Specialist @ CEB – prezent
Marketing and Communication Specialist @ B-Team Consult: 2013 – 2019
PR and Communication Specialist @ Post-Privatization Foundation
Marketing Graphic Designer @ Freelancer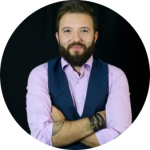 Partner
Partner @ humano: 2018 – present
Regional Director & Owner @ Magazia lu' Costica Oradea: 2018 – present
Intentional Coach @ Stefan Radu Training, Coaching & Consulting: 2012 – present
Trainer & Coach @ Extreme Training: 2012 – 2017
Lean Six Sigma Black Belt Trainee @ ING Asigurari: 2010 – 2011
SOME OF OUR CLIENTS
Some of the companies we're proud to work with