HR Knowledge Base – Theory, Concepts, KPI, Drafts, Articles, Videos
Understanding Business Strategy
What does Business Acumen means?
According to SHRM Business Acumen is the ability to understand and apply information with which to contribute to the organization's strategic plan
Being Business Acumen allows you to make great business decisions by combining a number of factors to arrive at the best results.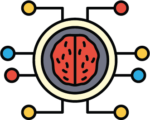 Why develop your Business Acumen competency?
The Business Acumen competency allows you to increase efficiency in your job by being able to solve challenging work related problems.
Going further with this rationale, being able to solve challenging problems will lead to success in your career.
Here are some easy to use and effective tools for understanding your business: